Paths to School Improvement
The church in Africa is growing by leaps and bounds. As the church grows, Christian schools are exploding across the continent.
But training students in a Christ-centered worldview takes more than just putting the word Christian in a school's name. Ineffective schools won't advance the gospel. They won't empower the next generation of Christian leaders. They could even damage the church's reputation in Africa. You can change that.
Paths to School Improvement (PSI) trains school leaders to integrate a biblical worldview in their curriculum. It helps them shape every aspect of the school to reflect Jesus.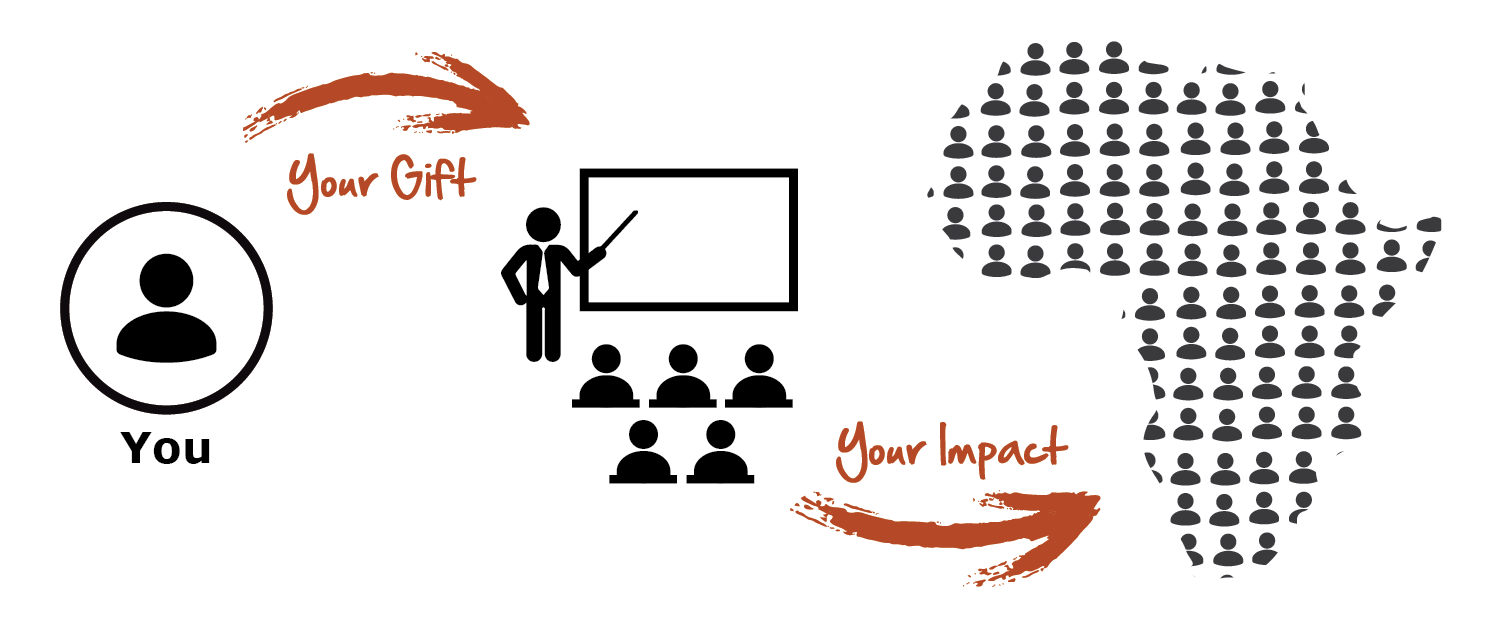 One PSI participant said, "We have understood how we can bring education in the bigger picture of God. Every moment we talk in class, we need to bring in that we are in class because of God. We are learning because God gave us knowledge."
The PSI staff have a God-sized goal:
In 7 years,
in 30 African countries,
impact 10,000 schools,
reaching over 3,000,000 children!
You can be part of this impact.
Your gift of $540 trains one trainer. Your gift of $90 funds one training session.
And your impact grows year after year as trained school leaders keep influencing their schools and students with a Jesus-centered worldview.