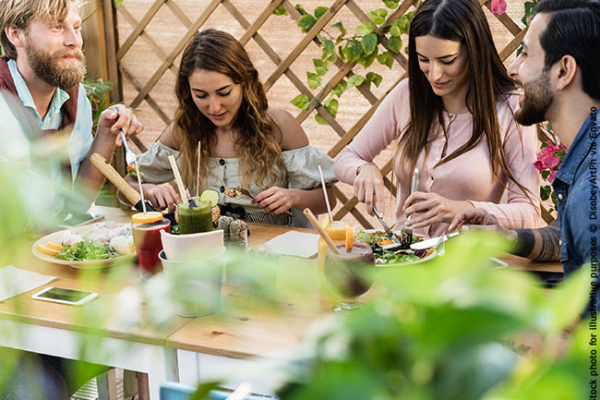 Obsessing Over Identity
FRANCE —
Crossworld workers Bryan and Carly knocked on the door of
Lucien
and
Colette's
apartment, where they had been invited for brunch one Saturday morning.
The two couples had never spent much time together, but with their kids in the same class at school, they found easy conversation around parenting and raising a family in the city. Soon the conversation turned toward the subject of identity.
"Our church is doing a sermon series on identity called 'Who am I?'" Bryan said.
"Really?" Lucien gaped. "I'm a bit obsessed with this topic. I've listened to several university lectures, and I still want to learn more."
"Why don't you come tomorrow to hear what our church is saying?" Bryan invited.
Lucien and Colette agreed, and the next morning they walked the 20 minutes from their apartment to the cinema where Bryan and Carly's church meets.
After the service ended, Lucien and Colette stayed to talk with the pastor and other members of the church for 45 more minutes.
"We loved it!" Lucien told Bryan. "It's so interesting that the [pastor] included himself when he talked about our need to be made beautiful on the inside by God. I've never heard a priest talk that way. He talked like he was one of us."
"We must find our identity in Jesus, no matter who we are," Bryan said. "That's the only solid foundation upon which we can build our life."
"I definitely want to come back," Lucien said.
And sure enough, he and Colette were back the next week, ready for the next sermon.

Lucien and Colette haven't yet decided to put their identity in Jesus, but God is working in their hearts. Pray for the truth of the gospel to take root in their lives.
The people in this story are real, but some names have been changed to protect their privacy.