Your skills as a teacher are in demand.
You can go just about anywhere in the world, get paid to teach internationally, and gain immediate influence among your students and coworkers.
Whether you teach conversational English, high school theater, graduate-level economics, or anything in between, you can find your place to make an impact. Backed by a Christian missions organization like Crossworld, you'll have the training, resources, and care you need to thrive overseas.
"Our language center provides jobs for followers of Islam and Buddhism. We can share our faith in a natural way over lunch or after classes and let them observe our lives."
— Darren, an English teacher in East Asia
"I'm able to pour into students who are future influencers and will be running businesses and departments of government."
— Jeff, a teacher in West Asia
"Teaching MKs is a unique opportunity to join hands in a long chain of people reaching from home to the least-reached marketplaces where the students' families serve."
— Jesse, an art teacher at Black Forest Academy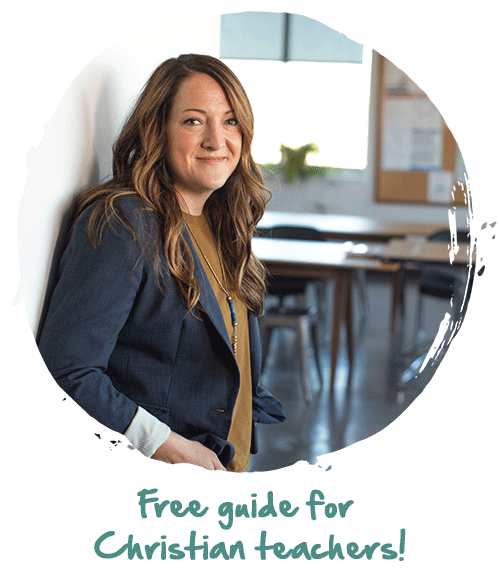 Get a free PDF:
10 ways to live out your faith as a teacher
We're committed to your privacy and you may unsubscribe at any time. See our privacy policy for details.
Opportunities for Teachers Abroad
Where? What? Who? The details are yours to choose. Whatever your interests and educational skillset, you can find a place to make a difference for Christ as a missionary teacher. Here are some options for teaching internationally.
Classroom settings: Teach in local schools, international schools, homeschool for missionary kids, or community centers.
Grade levels: Teach early education, special needs, primary/elementary school, secondary/high school, university, or post-graduate students.
Subject matter: Teach English, art, science, history, math, engineering, technical skills, healthcare and hygiene, or any other subject.
Compensation: Get paid by the school, raise support, or a hybrid of both.

Teaching Credentials
Some positions require an education degree or certificate. Research the position you want to find out what you need.

Teaching Experience
If you don't have a teaching degree, get some experience as a volunteer or substitute teacher in your community.

Disciple-Making Mindset
Do you view the classroom as your mission field and your teaching job as a ministry? Let's talk!
Take the first step to pursue teaching abroad.